Tonight I'm dying my hair. My roots are coming in and the color is fading. It's time to refresh.
My goal is to achieve this color.

Source
This will be my first foray into mixing my own shades… so, we'll see what happens.
I must be drawn to red lately because I'm swooning over these shoes: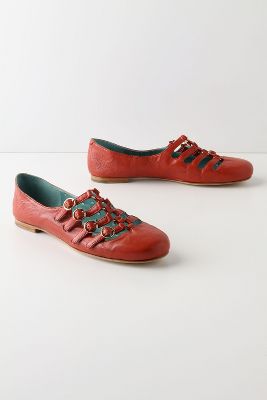 Source
I think they're just perfect, but I can't justify spending $270 on a pair of flats.
Yipes.
I'm looking forward to the long weekend. Saturday is my Grandmother's birthday. The whole family is going to take her out for dinner. I believe she's turning 25 this year. On Sunday I'm singing at a wedding. Yeah. And Monday… who cares! It's a day off!